A Reputation for Reliability
A Roofing Contractor Trusted by the Business Community
A sound roof is an important part of your facility's structural integrity. Unfortunately, many companies overlook the importance of a roof until leaks occur and cause damage to a building's exterior, interior or contents. Don't delay – call United Pro Construction today for a FREE inspection and consultation. You'll get a detailed report on the condition of your roof and learn whether repairs or a replacement are needed. You'll also find out why so many companies have used us for roofing installations. And, unlike some roofing contractors, we are able to handle commercial roofing projects of any size.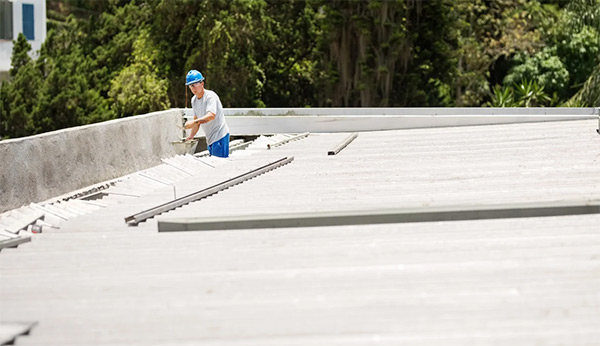 With nearly 20 years of experience doing roofing installations on commercial buildings, United Pro Construction has the expertise you need to handle your business's roofing needs.
Roof installation & replacement
Fully licensed & insured
Free estimates
Warranties included
Clean job sites
Types of Commercial Roofing
Rubber roofs – These are well-suited to the flat roof systems preferred by owners of commercial and industrial buildings because they are strong enough to accommodate heavy HVAC equipment. Rubber roofs are ideal for our New England weather because they are so durable, as well as easy to maintain – when installed properly by a professional roofing contractor. Their relatively low cost is another advantage. Even where there is a lot of foot traffic, rubber roofs remain elastic and flexible.
Asphalt roofs – Many companies opt for this kind of roof because it's affordable and can be used on a wide variety of structures. Unlike the individual shingles used on homes, the asphalt used on commercial buildings comes in sheets that can cover large areas. Asphalt is fairly low-maintenance, although seasonal inspections will ensure that it retains its protective qualities.
Contact United Pro Construction Today
Call (508) 717-8997 or fill out the online form to schedule an appointment. We are ready to help you with your commercial roofing needs.