How to Choose a Reliable Roofing Contractor
What's the best way to find a roofing contractor that will give you the best value for your money? You should look for one who will:
Give you competitive pricing on first-rate materials.
Answer your questions, provide you with options and return your phone calls.
Install the roofing properly, so that it will protect your home for many years.
Complete the project on time.
Leave your property tidy after an installation, so that you're not picking nails and pieces of old shingles out of your bushes after the crew leaves.
Not try to upsell you on a brand-new roof when all you need are repairs to the existing one.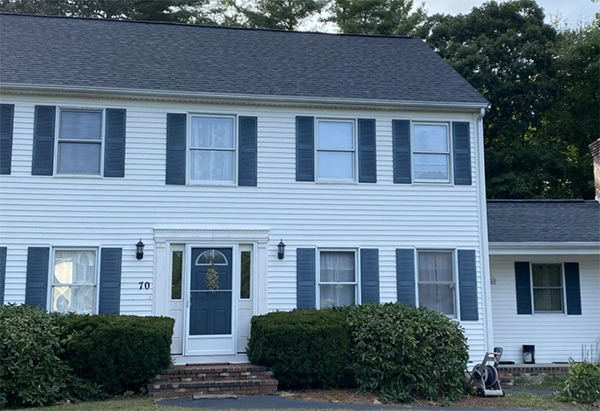 At United Pro Construction, we do all of the above and more. We offer warranties and free estimates, leave the job site clean and are well-known in Bridgewater and surrounding communities for our affordable prices. We've got a great track record too: 17 years of installing, repairing and maintaining roofing for homeowners.
United Pro Construction Is That Roofing Contractor
United Pro Construction takes pride in installing roofing systems that are durable and great-looking. Our customers frequently refer us to their friends and family members. That's how pleased they are with our work. Need more reasons to call us for a free estimate?
We are an Owens Corning Preferred Contractor.
We can install and repair all kinds of roofs, including asphalt shingle and metal, on all kinds of houses, from historic to contemporary.
We have a 96% recommendation rate on HomeAdvisor.
Once you see the craftsmanship we bring to your residential roofing project, you'll know you can call us for your siding, gutters and home remodeling projects as well.
Contact United Pro Construction Today
United Pro Construction is fully licensed and insured. Call us at (508) 717-8997 or fill out the online form to schedule an appointment for a FREE consultation and estimate.